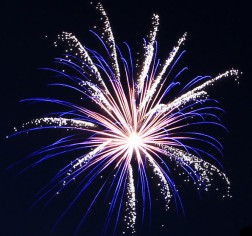 If you are looking for a small town old-fashioned celebration with a parade, float judges, free hot dogs, boy scouts, fire works and road rally, then mark your calendar and plan to be on Sanibel Island for the annual 4th of July Celebration. You won't be disappointed.
The parade route begins across the street from Bailey's General Store on Tarpon Bay Road, then comes down Periwinkle Way to the intersection at Casa Ybel Road at Jerry's Plaza. Bring a cooler, folding chairs, and a bag for the kids to catch candy as it is tossed from the parade route.
Following the parade, be sure to stop by Jerry's for free hot dogs and snow cones provided by the local Boy Scout Troup. Donations are appreciated.
The afternoon events include the Road Rally scavenger hunt that benefits the Sanibel Optimists Club. If you plan to attend this event be sure to register your team, pick a driver and a navigator and good luck. This scavenger hunt is much harder than it sounds. Beware.
The fireworks display on Sanibel occurs off of the causeway in San Carlos Bay. Beginning at sun down, the sparks fly. Popular spots to watch the fire works include the Sanibel Dunes Golf Club, The Sanibel Causeway Islands Park, or bring a boat out and anchor just off shore in the bay and enjoy.