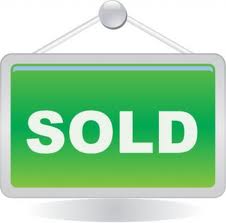 Helping his clients find the right property that suits their needs and their time frame is our goal. Our past sales are updated frequently and reflected by the Article "Post Date". If an address is posted twice, that means that we have in fact sold this property more than once.
We are also happy to provide you with a list of references to call anytime.
Pfeifer Realty Group's Past Real Estate Sales Sorted by Street Number:
0 Island Inn Road, Sanibel

10109 COLONIAL COUNTRY CLUB BLVD 2405

1018 Whisperwood Way --WE REPRESENTED BOTH BUYER & SELLER

1019 Lindgren Blvd., Sanibel

1022 NE 12th Terrace, Cape Coral

1027 South Town & River Dr

1032 Lindgren Blvd., Sanibel

1048 Kings Crown Drive, Sanibel

10501 Diamante Way, Fort Myers

1052 Whisperwood Way, Sanibel (sold twice)

1056 Sand Castle Drive, Sanibel

1060 Bailey Road, Sanibel

1065 Fish Crow Road, Sanibel

1077 Bird Lane, Sanibel Island

1086 Sand Castle Road, Sanibel

1095 S. Yachtsman Drive, Sanibel

10060 Lake Cove Dr #302

1105 Sand Castle Road, Sanibel

1106 Captains Walk Street, Sanibel

1106 Buttonwood Lane, Sanibel

11033 Harbour Yacht Ct #2, Fort Myers

1118 Sand Castle Road, Sanibel FL

11130 Harbour Yacht Court 14-B, Fort Myers

1120 Junonia Street, Sanibel

1126 HARBOUR COTTAGE CT Sanibel

11276 Bienvenida Way #102, Fort Myers

1133 Sand Castle Road, Sanibel

11320 Compass Point Drive, Fort Myers

11350 Bluff Oak Lane, Fort Myers

1136 Golden Olive Court

1137 Golden Olive Ct

1137 Deauville Street East, Fort Myers

1138 Harbour Cottage Ct, Sanibel

1141 Paper Fig Court, Sanibel Fl

1142 Shell Basket Lane, Sanibel

1142 SHELL BASKET LN Sanibel

1149 Paper Fig Ct.
-13426 Heald Lane #3, Fort Myers
14631 FAIR HAVENS RD, FORT MYERS
1148 Harbour Cottage Court, Sanibel Island Canal Front Townhome

1148 Shell Basket Lane, Sanibel, FL

11520 Andy Rosse Lane, Captiva Island, Sold Twice

11520 Andy Rosse Lane, Captiva Island

11536 Wightman Lane, Captiva Island

1159 Junonia Street, Sanibel

11640 Court of Palms #103, Fort Myers

11620 Court of Palms #404, Fort Myers

1170 Sand Castle Road, Sanibel

1173 Kittiwake Circle, Sanibel

11761 Lady Anne Circle, Cape Coral

1182 Sand Castle Road - Dunes Golf Course, Sanibel Island

1182 Kittiwake Circle

11864 Izarra Way #7201, Fort Myers

11890 Paseo Grande # 4303

11949 Red Leaf Court, Fort Myers

1195 Par View Drive, Sanibel

1198 Harbour Cottage Court

1209 NW 26th Place, Cape Coral

1212 Sand Castle Road, Sanibel

1214 Junonia Street Unit E, Sanibel

1216 Parview Drive, Beachview Estates Sanibel

122 SE 21st AVE, Cape Coral

1223 NW 9th Place, Cape Coral

1226 Par view Drive, Sanibel

1226 Par View Drive, Sanibel

1231 Isabel Drive, Sanibel

1232 Isabel Drive, Sanibel

12334 Oakbrook Court

12370 Hammock Creek Way, Fort Myers

12380 Hammock Creek Way, Fort Myers

12874 Timber Ridge Dr. Fort Myers

12893 Timber Ridge Drive, Fort Myers

12427 Arbor View Drive, Fort Myers

12427 Arbor View Drive, Fort Myers

1243 Par View Drive

1245 Anhinga Lane, Sanibel

1245 Isabel Drive, Sanibel

1246 Fulgur Street #203, Sanibel

1246 Fulgur Street, Sanibel

12475 Barrington Court, Fort Myers

1250 Tennis Place Court A-34, Sanibel

1250 Tennis Place Court C-31, Sanibel

1250 Tennisplace Court, Sanibel

1252 Par View, Sanibel, FL 33957, Sanibel

1252 Sand Castle Rd, Sanibel

1259 Sand Castle Road, Sanibel Island Dunes Golf Course Ground Level Home

12561 Watercress Lane, Fort Myers

12601 Mastique Beach #1202 Fort Myers

12641 Allendale Circle

12821 Yacht Club Circle, Fort Myers

12874 Timber Ridge Dr, Fort Myers

1287 Par View Beachview Country Club Estates, Sanibel Island

1290 SAND CASTLE RD Sanibel, ...

1299 MIDDLE GULF DR Unit 183 SANIBEL, FL 33957

1299 Middle Gulf Drive #211, Sanibel Island

1299 Middle Gulf Drive, #193

1299 Middle Gulf Drive Compass Point, Sanibel

1299 Par View Drive, Sanibel - lot

1304 Eagle Run Drive, Sanibel

1305 Eagle Run Drive, Sanibel

1306 Par View Drive, Sanibel

1307 Seaspray Lane, Sanibel Island

1308 Brandywine Circle #3, Fort Myers

1309 SW 15th Street, Sanibel

1311 Sand Castle Rd

1312 SE 37th Lane, Cape Coral

1313 EAGLE RUN DR, Sanibel Sold Twice --REPRESENTED BOTH BUYER AND SELLER

1314 Claret Court, Fort Myers, Sold Twice

1314 Claret Court

1314 Tahiti Drive, Sanibel

1315 Par View Drive, Sanibel

1316 Eagle Run Drive, Sanibel

1317 Eagle Run Drive, Sanibel

1323 Gasparilla Drive, Fort Myers

1323 Seaspray Lane, Sanibel

1328 Seaspray Lane, Sanibel, FL

1329 Eagle Run Drive, Sanibel --REPRESENTED BOTH BUYER AND SELLER

1333 Tahiti Drive, Sanibel Sold Three Times

1333 Tahiti Drive, Sanibel Island

1333 Tahiti Drive, Sanibel

13355 Broadhurst Loop, Fort Myers 2x

1336 Eagle Run Drive, Beachview Sanibel

1337 Par View Drive, Beachview Sanibel

1337 Par View Drive, Beachview Sanibel

1340 Middle Gulf Drive 6-B, Sunset South Condominium

1341 Middle Gulf Drive #5-B, Sunset South, Sanibel

1341 Middle Gulf Drive 4D, Sunset South, Sanibel

1342 Sand Castle Road, The Dunes Golf Club, Sanibel

1344 Eagle Run Drive, Beachview Estates, Sanibel

1350 Tahiti Drive, Sanibel

1352 Eagle Run Drive Beachview Estates, Sanibel

1352 Eagle Run Drive Beachview Estates, Sanibel

13541 Sabal Point Drive, Sanibel

1360 Eagle Run Drive Beachview Estates, Sanibel

13650 Knot Drive, Fort Myers

13681 Gannet Drive, Fort Myers

13681 Gannet Drive, Fort Myers

13700 Gannet Drive, Fort Myers

13711 Raleigh Lane #7, Fort Myers

1377 Sand Castle Road, The Dunes Golf Course, Sanibel, FL

1388 Tahiti Drive, Sanibel Island

13860 Lake Mahogany Blvd, Fort Myers

1390 Middle Gulf Drive (Sea Pines E)

13960 Lake Mahogany #1922, Fort Myers

13941 Eagle Ridge Lakes Drive #102, Fort Myers

140 Estero Blvd #2308

1401 Middle Gulf Dr. J207, Sundial Resort

1401 Middle Gulf Dr Unit S401, Sundial Resort, Sanibel Island

1401 Middle Gulf Drive T302, SOLD Sundial Resort and Spa, Sanibel

1401 Middle Gulf Drive Q205, Sundial Resort, Sanibel Island

1401 Middle Gulf Drive Q303, Sundial Resort, Sanibel Island

1401 Middle Gulf Drive Q404, Sundial Resort, Sanibel Island

1401 Sandpiper Circle, Sanibel

1403 Davis Drive

1404 NE 2nd Ave, Cape Coral

14085 Danpark Loop, Fort Myers

1410 Albatross Rd

1416 TAHITI DR Sanibel, FL

1417 Causey Court, The Dunes Golf & Tennis Club, Sanibel

1419 Albatross, The Dunes Golf & Tennis Club, Sanibel

1426 Causey Court, The Dunes Golf Course, Sanibel Island

1429 Jamaica Drive, Sanibel

1429 Jamaica Drive, Sanibel

1430 Causey Ct , The Dunes Golf & Tennis Club, Sanibel

14300 Riva Del Lago #1505, Fort Myers Lakes Park

14300 Riva Del Lago #2103, Fort Myers

1431 Alwynne Drive, Fort Myers

1437 SE 31st Street, Cape Coral

14481 Cypress Trace Court, Fort Myers

1445 Causey Court, Sanibel

1448 SW 22nd Terrace, Cape Coral

1449 Tahiti Drive, Sanibel

14545 Dolce Vista Rd 101

14560 Grande Cay Circle #2307, Fort Myers

1456 Whiskey Creek Drive, Fort Myers

1467 Albatross Road, The Dunes Golf & Tennis Club, Sanibel

14701 Fair Haven Rd, Fort Myers

1471 Calusa Palms #102

1474 Palm Woode Dr,, Fort Myers

14787 Calusa Palms Drive #103

14870 Canaan Drive, Fort Myers

14788 Calusa Palms Dr #104

14788 Calusa Palms Dr #201

14816 Calusa Palms Dr # 102

14831 Park Lake Dr #208, Fort Myers

14841 Calusa Palms Dr, Fort Myers

14870 Canaan Drive, Fort Myers

1490 Middle Gulf Drive NEAR BEACH home on Sanibel Island

1490 Sand Castle Rd, Sanibel, FL

1497 Bass Lane, Fort Myers

14981 David Drive, Fort Myers

1501 Middle Gulf Drive Unit B 408, Sundial Resort

1501 MIDDLE GULF DR Unit H-103, Sundial Resort, Sanibel Island

1501 Middle Gulf Drive E-104, Sundial Resort, Sanibel Island

15010 Punta Rassa Road #205, Fort Myers

1503 Angel Drive, Sanibel

1505 SW 14th Terrace, Ft. Myers

1513 SW 58th Street, Cape Coral

1511 Sand Castle Rd

1521 Wilton Lane

1522 SE 11th Avenue, Cape Coral

15244 N. Pebble Lane, Fort Myers

15290 Tahitian Dr, Sanibel

1530 SW 21st Avenue, Cape Coral

15321 Riverby Rd, Sanibel

1537 Sand Castle Drive

15411 Captiva Drive Unit 7A, Captiva Shores, Captiva Island

15411 CAPTIVA DRIVE Unit 8A, Captiva Shores, Captiva Island

15433 Bellamar Circle #1025

1550 Angel Drive, Sanibel

15645 Ocean Walk Circle #211

1558 Sand Castle Road, The Dunes, Sanibel

15705 CALOOSA CREEK CIR, Sanibel

15714 Candle Drive, Sanibel

1573 Sautern Drive, Fort Myers

1574 Sand Castle Road, The Dunes, Sanibel

1574 Sand Castle Road The Dunes, Sanibel Sold Twice

1576 Wilton Lane, Sanibel FL

15825 San Antonio Circle, Fort Myers

15922 Cutter Court, Fort Myers

15978 Cutters Court, Fort Myers

1599 Sand Castle Road, The Dunes, Sanibel

16 SE 8th Place, Cape Coral

16007 Davis Road #122, Fort Myers

16007 Davis Lake #912, Fort Myers

16007 Davis Road # 211, Fort Myers

16007 Davis Road # 225, Fort Myers

16007 Davis Road # 521, Fort Myers

16007 Davis Road # 824, Fort Myers

16007 Davis Road #1015, Fort Myers

16007 Davis Road #621, Fort Myers

16007 Davis Road #622, Fort Myers

16007 Davis Rd #625

16007 Davis Rd # 511, Fort Myers

16007 DAVIS RD 821, FORT MYERS

16200 Kelly Cove Unit #207, Fort Myers

1605 MIDDLE GULF DR Unit 305 SANIBEL, FL 33957

1605 Middle Gulf Drive #103, Gulfside Place, Sanibel FL

1605 Middle Gulf Drive #108, Gulfside Place, Sanibel FL

1605 Middle Gulf Drive 106, Gulfside Place, Sanibel FL

1605 Middle Gulf Drive, #201, Gulfside Place, Sanibel FL

1605 Middle Gulf Drive, Unit 208, Gulfside Place, Sanibel FL

1605 Middle Gulf Drive, Unit 323, Gulfside Place, Sanibel FL - REPRESENTED BOTH BUYER AND SELLER

1605 Serenity Lane, Sanibel

16081 Amberwood Lake Court #4, Fort Myers

1610 Middle Gulf Dr Unit 3 Sanibel, FL 33957 Spanish Cay

1610 MIDDLE GULF DR Unit B-5 Spanish Cay

1610 MIDDLE GULF DR Unit B-2 Spanish Cay

1610 Middle Gulf Drive B-5 Spanish Cay

1610 Middle Gulf Drive E-3 Spanish Cay

16126 Kelly Woods Drive, Fort Myers

16131 Coco Hammock Way, Fort Myers Kelly Greens

16211 Dublin Circle E201 Fort Myers

16212 Crown Arbor Way, Fort Myers

1613 Sand Castle Raod, Dunes Golf and Tennis Club, Sanibel Island 2x

1624 Pine Valley Drive #115

1631 Sand Castle Rd

16320 Dublin Circle Fort Myers

16320 Dublin Circle #205, Fort Myers

16320 Coco Hammock Way, Fort Myers

16340 Dublin Circle #203 Fort Myers

1639 Serenity Lane, Sanibel
-16470 Kelly Cove Drive #2837
16350 Kelly Cove Unit #286

14465 Cypress Trace Ct Unit #208

16470 Kelly Cove Dr #2837

1649 Sand Castle Road, The Dunes Sanibel

16585 LAKE CIRCLE DR 123, FORT MYERS, FL 33908

16521 ARBOR RIDGE DR, Fort Myers

1660 Bunting Lane, Gumbo Limibo Sanibel

16645 Crownsbury Way

1664 Hibiscus Drive, Sanibel

16706 Captiva Drive, Captiva Island

1673 Sabal Palm Drive, Sanibel

1674 Bunting Lane, Sanibel (represented the buyer)

1674 Bunting Lane, Sanibel Gumbo Limbo (represented the seller)

1677 ATLANTA PLAZA DR, Sanibel

16881 Davis Rd #124

16881 Davis Rd #712

16809 Davis Rd. Unit #223

16809 Davis Road Unit #221

16813 Davis Road Unit #322, Fort Myers

16813 Davis Road Unit #315, Fort Myers

16881 Davis Road #513, Fort Myers

16881 Davis Road #514, Fort Myers

16881 Davis Rd #426, Fort Myers

1688 Hibiscus Drive, Sanibel

1690 Sabal Palm Drive, Sanibel

16937 Villas Square, Fort Myers

16947 Villas Square, Fort Myers

1717 NW 11th Court, Cape Coral

1721 Park Meadows Dr #2, Fort Myers

1723 NW 13th Terrace, Cape Coral

1717 Windward Way, Sanibel Island

17225 Meadow Lake Ln

1730 Windward Way, Sanibel

1731 Venus Drive, Sanibel

174 Southwinds Drive, Sanibel

1747 Pebble Beach Drive #317

1771 Four Mile Cove Unit #1027, Cape Coral, FL

1774 Bunting Lane, Sanibel --WE REPRESENTED BOTH BUYER & SELLER

1775 Four Mile Cove, Cape Coral, Florida

1778 Windward Way, Sanibel FL

1795 MIDDLE GULF DR Unit C204, Sand Dollar, Sanibel

186 Southwinds Drive

1807 SE 36th Ter, Cape Coral

1807 Buckthorn Lane, Sanibel (both buyer/seller)

1808 NE 22nd Street, Cape Coral

1809 Bowman's Beach Rd, Sanibel

1811 Olde Middle Gulf Drive, Signal Inn #14, --WE REPRESENTED BOTH BUYER & SELLER

18110 Park Ridge Court, Fort Myers

1815 SW 47th Street, Cape Coral

1817 Buckthorn Lane, Sanibel

1817 Atlanta Plaza Drive

1823 SW 1st Terrace, Cape Coral

1825 Ardsley Way, Sanibel

18258 Sycamore Road, Fort Myers

1828 Buckthorn Lane, Sanibel

1828 BUCKTHORN LN, Sanibel

1843 Farm Trail, Sanibel

1846 Farm Trail, Sanibel

186 Montclair Ave, Santa Rosa Beach

1860 Ibis Lane, Sanibel

1890 Farm Trail, Sanibel --WE REPRESENTED BOTH BUYER & SELLER

1915 NW 14th Street, Cape Coral

1918 SE 45th Street, Cape Coral

1919 OLDE MIDDLE GULF DR Unit 401, Sand Piper Beach Sanibel

1942 Roseate Lane, Sanibel

1950 Periwinkle Way, Sanibel

200 Estero Blvd. #707, Fort Myers Beach

200 Periwinkle Way, Sanibel

200 Periwinkle Way Unit #129

2001 Roseate Lane, Sanibel

20031 Sanibel View Circle, Fort Myers

2004 Palaco Grande Parkway, Fort Myers

20041 Sanibel View Circle #304, Fort Myers

2009 NW 18th Street, Cape Coral

20234 Country Club Drive, Fort Myers

2035 NW 4th Terrace, Cape Coral

2075 Periwinkle Way, sanibel

209 NW 24th Avenue, Cape Coral

2101 Sunrise Circle

2103 McGregor Park Circle, Fort Myers

2109 NW 4th Street, Cape Coral

212 Palermo Circle, fort meyers

2134 Egret Circle, sanibel

214 Palm Lake Drive, Sanibel

218 Daniel Dr, Sanibel

2142 Egret Circle, Sanibel

2142 Starfish Lane, Butterknife Sanibel Island

2143 Starfish Lane

2185 Arielle Drive #1408, Fort Myers

22 Georgetown

2210 Camino Del Mar, Sanibel

2220 Camino Del Mar, Sanibel Island Home

223 SW 43rd Terrace, Cape Coral

2230 Camino Del Mar Drive #1C1 Ocean's Reach, Sanibel

2255 WEST GULF DR Unit 110 SANIBEL, FL 33957, Cottage Colony West Sanibel

2255 West Gulf Drive #110 Sanibel Casa Ybel Resort

2265 West Gulf Drive #220C, Island Beach Club Sanibel

2265 West Gulf Drive #210B

2275 Starfish Lane, Sanibel

2302 Wulfert Road, Sanctuary Golf Course Home, Sanibel Island

2304 McGregor Park

2311 West Gulf Drive 15, White Sands Sanibel

2314 Beach Villas, Captiva

2314 Beach Villas #2314, Captiva

2314 SUNSET BEACH VILLAS Unit 2314 CAPTIVA, FL 33924

23250 Walden Center Drive #210, Fort Myers

233 SW 43rd Terrace, Cape Coral

2332 Troon Court, Sanibel

2340 Periwinkle Way R-1, Sanibel

235 NW 38TH Place, Cape Coral

238 South Winds Drive

242 Christofer Court

2400 Los Colony Road, Sanibel

2402 Beach Parkway W, Fort Myers

2407 Shop Rd, Sanibel

2430 Periwinkle Way, Commercial Building with 6691 square feet

2445 WEST GULF DR Unit 34E SANIBEL, FL 33957

2445 West Gulf Drive, Sanibel

2445 West Gulf Drive D-42 Pointe Santo - REPRESENTED BOTH BUYER AND SELLER

2477 Wulfert Road, the Sanctuary Golf Club, Sanibel

2479 Harbour Lane, Sanibel

2498 Harbour Lane

251 Daniel Drive, Seagull Estates on Sanibel Island

257 Daniel Drive, Seagull Estates on Sanibel

2514 Blind Pass Court, Sanibel

2504 SW 45th Street, Cape Coral

2529 Laurentina Ln, Cape Coral

25320 Goldcrest Drive, Fort Myers

2540 Coconut Drive, Santiva Area of Sanibel

2543 Tropical Way, Sanibel

2540 Coconut Drive, Sanibel

255 PERIWINKLE WAY Unit 6B, Sanibel

255 Periwinkle Way Unit 6C, Sanibel

255 Hurricane Lane
2551 Sanibel Blvd, Sanibel

2621 Sanibel Captiva Road, Sanibel Island

2626 Coconut Drive, Sanibel

2628 Coconut Drive

2663 Wulfert Rd #3

2721 West Gulf Drive, #108, Sanibel Island

2737 WEST GULF DR Unit 227 - Sand Pointe, Sanibel Gulf Front Condo Sale

2737 West Gulf Drive #212 - Sand Point Condo Sale

2737 West Gulf Drive 214 - Sand Point Condominiums " Blue Lagoon" Vacation Rental

2737 WEST GULF DRIVE Unit 215

282 SW 3rd Terrace, Cape Coral

283 Ferry Landing Drive

2840 WEST GULF DR Unit 6 SANIBEL, FL 33957

2840 West Gulf Dr Unit 44

2847 West Gulf Drive, Seashells Condos #27

2840 West Gulf Drive #29, Seashells of Sanibel Condo Sales

2898 West Gulf Drive, Sanibel Home

2902 West Gulf Drive, #5

2907 West Gulf Drive #7

2915 NW 10th Street, Cape Coral

2915 West Gulf Drive #A-202

2915 West Gulf Drive #A-301

2929 WEST GULF DR Unit 208 SANIBEL, FL 33957

2931 NW 9th Terrace, Cape Coral

2984 Island Inn Rd.

2959 WEST GULF DR #103

301 MCGREGOR PARK CIR FORT MYERS

3003 SW 29th Court, Cape Coral

3013 West Gulf Drive, Sanibel

3017 Turtle Gait Lane, Sanibel

3019 Poinciana Circle

3041 West Gulf Drive, Sanibel

3057 West Gulf Drive #2, Sanibel

306 NW 24th Place, Cape Coral

3067 WEST GULF DR Unit 101, Sanibel

3102 Donald Ave South, Fort Myers

3019 Poinciana Circle

3111 West Gulf Drive, Kimball Lodge #244 Sanibel Island

3145 WEST GULF DR Unit 306 SANIBEL, FL 33957

3152 Twin Lakes Lane, Sanibel

3181 Twin Lakes Lane House Sold on Sanibel Island

320 East Gulf Drive, Sanibel

3205 Twin Lakes Lane, Sanibel

3215 West Gulf Drive Unit #302

3225 West Gulf Dr., B301, Sanibel Island

3311 9th Street SW, Cape Coral

3318 W Riverside Drive, Fort Myers

3351 Barra Circle, Sanibel --WE REPRESENTED BOTH BUYER & SELLER

3359 Barra Circle

3400 Pointe Creek Ct. #201

3403 19th Street SW, Cape Coral

3404 Gulfstream Parkway, Fort Myers

3411 West Gulf Drive, Sanibel

3441 Atlantic Circle, Naples

3516 West Gulf Drive, Sanibel

3565 Malagrotta Circle, Fort Myers

3613 NE 13th Ave, Cape Coral

3616 Pine Oak Circle #102, Fort Myers

3426 Hancock Bridge Pkwy # 402

3699 Liberty Square, Fort Myers

370 Townhouse Lane #60, Fort Myers

3716 11th Street, SW, Cape Coral

3731 Agate Court, Sanibel Island The Rocks

3733 Coquina Drive, The Rocks, Sanibel

3762 Coquina Drive, The Rocks Sanibel

3808 West Gulf Drive, Sanibel

385 Old Trail, Sanibel

3911 SE 19th Place, Cape Coral

3930 NW 46th Street, Cape Coral

3935 West Gulf Drive, Sanibel

3944 West Gulf Dr

395 Old Trail, Sanibel

3960 West Gulf Drive, Sanibel Island

3965 Coquina Drive, The Rocks Sanibel

3968 Coquina Drive, Sanibel

398 Old Trail Road, Sanibel

4017 24th Street, SW, Cape Coral

4022 SW 14th Avenue, Cape Coral

4044 Coquina Drive, Sanibel

411 Lighthouse Way, Sanibel

414 Lagoon Drive, The Sanibel Sea School Building, Sanibel

421 Lake Murex Circle, Sanibel

4251 Woodbrier Drive, Fort Myers

427 BELLA VISTA WAY E, Sanibel

428 Lighthouse Way, Sanibel

429 East Gulf Drive, Sanibel Island

4318 WEST GULF DR Sanibel, FL

4318 West Gulf Drive, Sanibel

4318 WEST GULF DRIVE

4458 Waters Edge Ln

455 Ponce De Leon Rd

4606 Buck Key Road

461 Lake Murex Circle

4654 Rue Bayou

4705 Keel Court, Sanibel

4709 Rue Belle Mer

4775 Rue Helene

4731 Rue Belle Mer

4809 Tradewinds Drive

4888 Flamingo Drive

489 Lake Murex Drive, Sanibel --WE REPRESENTED BOTH BUYER & SELLER

4954 Joewood Drive, Sanibel Gulf Ridge

4996 Joewood Drive

497 Lake Murex Circle

501 SE 16th Street

5044 Joewood Drive, Sanibel's Gulf Ridge

5048 Joewood Drive

5055 Joewood

513 Lighthouse Way, Sanibel

5086 Joewood Drive

590 Lake Murex Circle

5116 Joewood Drive

5117 Sea Bell Road A-105

5117 Sea Bell Road E-201

5117 Sea Bell Road E-207

5117 Sea Bell Road Unit G-103

512 Periwinkle Way, Sanibel FL

513 Lighthouse Way, Sanibel

5186 Judith Rd S, Fort Myers, Fl

5125 Joe Wood Drive

5217 SW 19th Place

525 Lake Murex Circle

527 East Gulf Drive #102

5267 Ladyfinger Lake Rd

5303 Summerlin Road #314

5303 Ladyfinger Lake Rd

5304 UMBRELLA POOL RD Sanibel...

5305 Ladyfinger Lake Rd

5307 Summerlin Road #716

534 Leather Fern Place

5349 Darby Court

535 Piedmont Road

538 PIEDMONT ROAD Sanibel, FL...

542 Chert Court, Sanibel Florida, The Rocks Neighborhood

543 Boulder Drive, Sanibel

546 East Rocks Drive

549 East Rocks Drive

549 East Rocks Drive, Sanibel --WE REPRESENTED BOTH BUYER & SELLER

548 Chert Court, Sanibel's East Rocks

555 Chert Court, Sanibel

557 East Rocks, Sanibel

5602 Cape Harbour Drive

560 Boulder Drive

561 Kinzie Island Court

562 Lake Murex Circle, Sanibel

566 Boulder Drive

567 Rabbit Road, Sanibel

5675 Baltusrol Court 3-A Sanctuary Golf Club

5690 Pine Tree Drive, Sanibel

5735 SW 9th Court

5743 Baltusrol Court, Sanibel's Sanctuary Golf Course

576 Hideaway Court, Sanibel

579 Rabbit Road, Sanibel

585 East Gulf Drive, #A3

5834 Bay Point Road

5864 Pine Tree Drive

598 Boulder Drive, Sanibel --WE REPRESENTED BOTH BUYER & SELLER

6 Sunset Captiva Lane

6011 Clam Bayou Road, Sanibel --WE REPRESENTED BOTH BUYER & SELLER

6013 Dinkins Lake , Sanibel

603 N. Yachtsman, Sanibel

6072 Dinkins Lake Rd

610 DONAX ST Unit 125

610 Donax Street

610 Donax Street #234

614 SE 26th Terrace

615 Lighthouse Way

6159 Starling Way

625 Nerita Street

625 Sea Oats Drive

6300 South Pointe Blvd 465

631 Nerita Street #5A

631 Nerita Street #5D

641 Periwinkle Way A -2

641 Periwinkle Way A-2 Again in 2015

641 Periwinkle Way B-8

643 East Rocks Drive

653 East Rocks Drive

655 Anchor Drive

659 Cardium Street

659 Cardium Street

660 Anchor Drive

660 Durion Court, East Rocks Sanibel Home 2X

667 Anchor Drive, Sanibel Island Florida Shell Harbor

667 Nerita Street, Sanibel Island

6704 Abbott Street, Fort Myers

671 East Gulf Drive

671 East Gulf Drive

671 East Gulf Drive #4D3

671 Rabbit Road

676 Emeril Court

679 Pyrula Ave

696 Kinzie Island Court

6902 Griffin Blvd

710 SW 8th Street

7135 Columbia Circle E

7152 Blanquilla Court

720 Elinor Way, Sanibel Island near beach home

720 Victoria Drive # 202, Cape Coral, Florida

7238 Emily Drive, Fort Myers

732 Durion Court, Sanibel Florida, East Rocks Community

732 Windlass Way

734 SE 43rd Terrace, Cape Coral

735 Sand Dollar Drive

736 Durion Court

742 OLIVA STREET Sanibel, FL 33957

743 Sand Dollar Drive

746 Cardium Street, Sanibel

747 Oliva Street

750 Oliva Street

752 Cardium Street

754 Donax Street

754 Vinca Way

760 Sextant Drive #131

760 Sextant Drive #811

761 Donax Street, Sanibel

761 Nerita Street

766 Sand Dollar Drive, Sanibel Island Florida

767 Sand Dollar Drive, Sanibel --WE REPRESENTED BOTH BUYER & SELLER

7642 Eaglet

784 Birdie View Point

799 Casa Ybel Road

799 Conch Court

780 Birdie View Point, Sanibel Golf Course

800 Sand Dollar Drive2X

805 EAST GULF DR Unit F2 SANIBEL, FL 33957

8096 Queen Palm Lane #236

810 Elinor Way, Sanibel Fl

8104 Breton Circle

815 Birdie View Point

816 Limpet Drive

820 Sand Dollar, Sanibel

820 East Gulf Drive (Seawind A-108)

827 EAST GULF DR Unit L7

827 East Gulf Drive L-6

827 EAST GULF DRIVE Unit L6

828 Rabbit Road, Sanibel

829 Sand Dollar Drive

833 Cypress Lake Circle

8346 Esperanza St # 1509, Fort Myers

836 Sand Dollar Drive

840 Birdie View Point

841 Lindgren --WE SOLD THIS HOME TWICE

840 Charter Club Cir #3

845 EAST GULF DR Unit 1612 SANIBEL, FL 33957

845 East Gulf Drive #1042

845 East Gulf Drive #232

845 East Gulf Drive 621

845 East Gulf Drive 611

8458 Sumner Avenue

847 Casa YBel, Sanibel, Florida

848 Angel Wing Drive, Canal Front Home Sanibel

848 Birdie View Point, Beachview, Sanibel

848 Limpet Drive, Sanibel

848 Rabbit Road, Sanibel

849 Beach Road, Sanibel 1st Sale

849 Beach Road, Sanibel, 2nd

851 Entrada Drive, South, Fort Myers

862 Beach Road, Sanibel

863 Lindgren Blvd, Sanibel

8677 Banyan Bay Blvd, Sanibel

872 Entrada Drive, South, Fort Myers

898-900 North Street, Fort Myers

8980 Woodgate Manor Ct.

8991 Mockingbird Drive

9027 Mockingbird Lane

9037 Mockingbird Drive, The Dunes, Sanibel

9052 Mockingbird Drive, The Dunes, Sanibel

9097 Mockingbird Drive, The Dunes, Sanibel

9149 Paseo de Valencia Street, Fort Myers

9190 Marigold Court, Fort Myers

918 Lindgren Blvd

920 VICTORIA WAY Sanibel, FL 33957

9239 Kincaid Court, Sanibel

9248 Dimmick Drive, Sanibel

9263 Kincaid Court, Sanibel

9267 Belding Drive, Sanibel

927 Limpet Drive, Sanibel

9277 and 9283 Belding Drive, Sanibel - REPRESENTED BOTH BUYER AND SELLER

9277 Belding Drive, Sanibel

928 Pepper Tree Place, Sanibel

941 Pecten Court, Sanibel

9312 Kincaid Court, Sanibel

937 EAST GULF DR Unit 3535, Sanibel Inn

9428 Moonlight Drive, Sanibel

9470 Balsa Court, Sanibel

9466 Yucca Court, Gumbo Limbo Sanibel

9027 Mockingbird Lane, Sanibel

9240 Belding Drive, Sanibel Island

940 Victoria Way, Sanibel - REPRESENTED BOTH BUYER AND SELLER

949 S. Yachtsman Drive, Sanibel

9468 Peaceful Drive, Sanibel

950 Victoria Way, Sanibel

950 Whelk Drive, Sanibel Fl

9530 Gladiolus Preserve Circle, Fort Myers

954 Donax Street, Sanibel

960 Victoria Way, Sanibel Florida

962 Donax Street, Sanibel

9630 Mendoncino Dr, Fort Myers

966 Greenwood Court

9650 Monteverdi Way, Fort Myers

9694 Galley Court, Fort Myers

9701 Keel Court, Fort Myers

970 Sand Castle Rd

975 Sand Castle Rd

977 Black Skimmer Way, Sanibel

979 EAST GULF DR, Loggerhead Cay Unit 513

979 East Gulf Drive, Loggerhead Cay 271

979 East Gulf Drive, Loggerhead Cay 464

979 East Gulf Drive #152 Loggerhead Cay Condominiums

979 East Gulf Drive #371

979 East Gulf Drive #434

981 Sand Castle Rd

9100 Southmont CV #306, Fort Myers

9813 Quinta Artesa

9821 Central Park #102

984 Greenwood Court, Dunes Golf Course - REPRESENTED BOTH BUYER AND SELLER

984 Greenwood Court (2nd time being sold)

999 Dixie Beach Boulevard, Sanibel Island

Atrium #206, Sanibel Island

Atrium #208, Sanibel Island

Blind Pass C-110 Sanibel

Blind Pass E-201, Sanibel FL

Blind Pass E-206

Blind Pass E-207 - REPRESENTED BOTH BUYER AND SELLER

Blind Pass Unit F-210

Captains Walk A-2, Sanibel FL

Compass Pointe 183, Sanibel Fl

Coquina Beach Unit 5B

Cottage Colony West 128 - REPRESENTED BOTH BUYER AND SELLER

Gulf Beach #207, Sanibel

Harbour Cottages 7-A Sanibel Island

Janthina #1A, Sanibel FL

Kings Crown 303, Sanibel FL

Lighthouse Pointe #122, Sanibel

Lighthouse Pointe #220

Lighthouse Pointe #129, Sanibel

Loggerhead Unit #174

Loggerhead Cay #202, Sanibel, Florida

Loggerhead Cay 211, Sanibel FL

Loggerhead Cay #223, Sanibel, Florida

Loggerhead Cay #252, Sanibel, Florida

Loggerhead Cay #281, Sanibel Island Florida

Loggerhead Cay #332, Sanibel FL

Loggerhead Cay #471, Sanibel, FL

Loggerhead Cay #592, Sanibel, FL

Loggerhead Cay #351, Sanibel FL

Mariner Pointe #811, Sanibel FL

Mariner Pointe #813, Sanibel Island Bayfront Condo

Mariner Pointe # 951, Sanibel FL

Naples 5th Ave 365

Nutmeg Unit #113

Oceans's Reach #4C1

Pine Cove #1A, Sanibel Island

Pine Cove # 104

Pointe Santo A-3, Sanibel Florida

Sandy Bend #5

Sandalfoot 5A-1

Sandalfoot 5- D2

Sanibel Arms G2, Sanibel Island, FL

Sanibel Arms West A-6

Sanibel Inn Condo 3532, Sanibel

Sanibel Moorings 1042 - REPRESENTED BOTH BUYER AND SELLER

Sanibel Moorings #1221

Sanibel Moorings #1322 --WE REPRESENTED BOTH BUYER & SELLER

Sanibel Moorings 1542 --WE REPRESENTED BOTH BUYER & SELLER

Sanibel Moorings #211, Sanibel --WE REPRESENTED BOTH BUYER & SELLER

Sanibel Moorings #421, Sanibel

Sanibel Moorings #611

Sanibel Moorings #841

Sanibel Seaview A -1

Sanibel Siesta #408, Sanibel

Sanibel Surfside #133

Sanibel Surfside #117

Sanibel Surfside #223

Sand Piper Gulf #131, Sanibel

Sayana of Sanibel - 103

Sayana of Sanibel 202

Seashells of Sanibel #6 --WE REPRESENTED BOTH BUYER & SELLER

Seahells of Sanibel #3

Seawind II Unit #2

Seawind Unit A#103

Sedgemoor of Sanibel #106 --WE REPRESENTED BOTH BUYER & SELLER

Shore Wood 2B

Spanish Cay E-3

Snug Harbor #113

Sundial A-308

Sundial F103

Sundial Unit T-302

Sunset South 1C

Sunset South 2A

Sunset South 6B, Sanibel

Sunset South #14A, Sanibel Island

Tarpon Tale Inn - Sanibel Island Resort

Ventura Captiva 2B, Captiva Island

Villa Sanibel 3 D

Villa Sanibel 3 C

White Sands #32