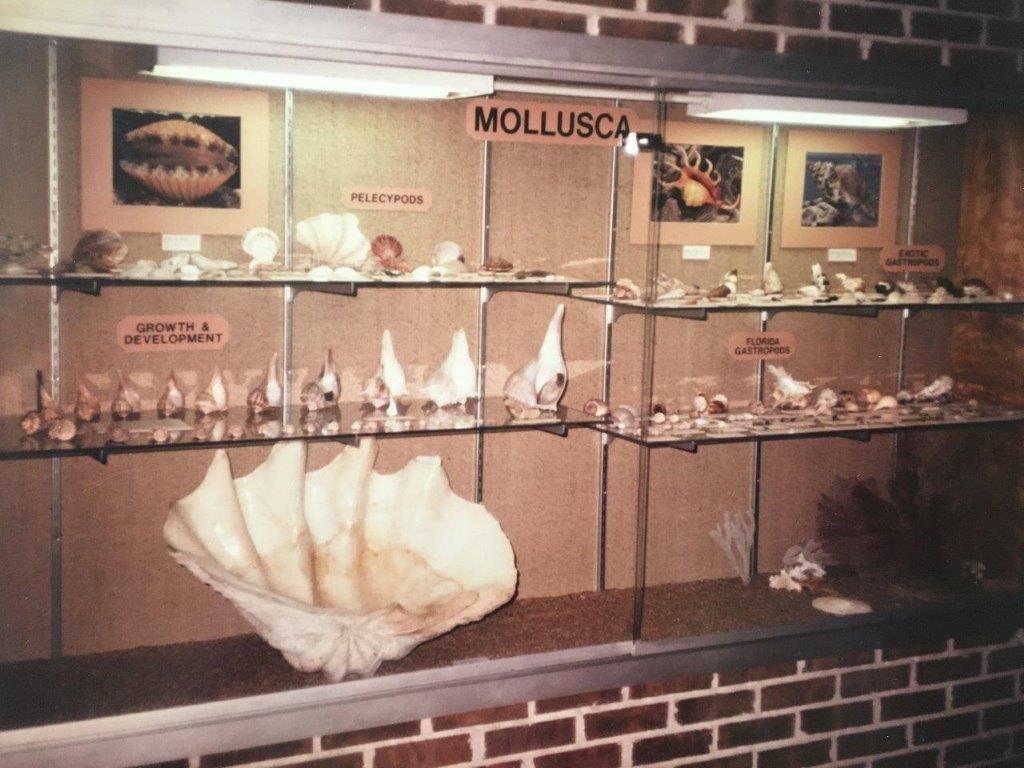 When I was a kid, we referred to the Sanibel Shell Show as the "Shell Fair". It was a for the curious and serious collectors alike.
As a young girl, I dreamed of one day having a collection of specimen shells that would be worthy of display at this annual event. Well, that never happened. However, after obtaining a Master's Degree in Biochemistry, I donated a large collection of my shells to the University of Central Florida's Biology Department where it remained on display for many years (see photo).
After touring UCF with my son this year, we detoured to the Biology building only to find that my shells were no where to be found. Now after 30 years, I really didn't expect that they would still be there, but I had to know where they were. Our next detour was to the Administration Office of the Biology Department. Imagine my shock when Dr.Graham Worthy, the Head of the Biology Department, informed me that new custom cabinets were being made just for my shell collection donated 30 years ago. They will soon be back on display in his office and the Conference Rooms of UCF's Biology Department!
Still I wonder if I will ever have a collection worthy of display at the Sanibel Shell Festival...