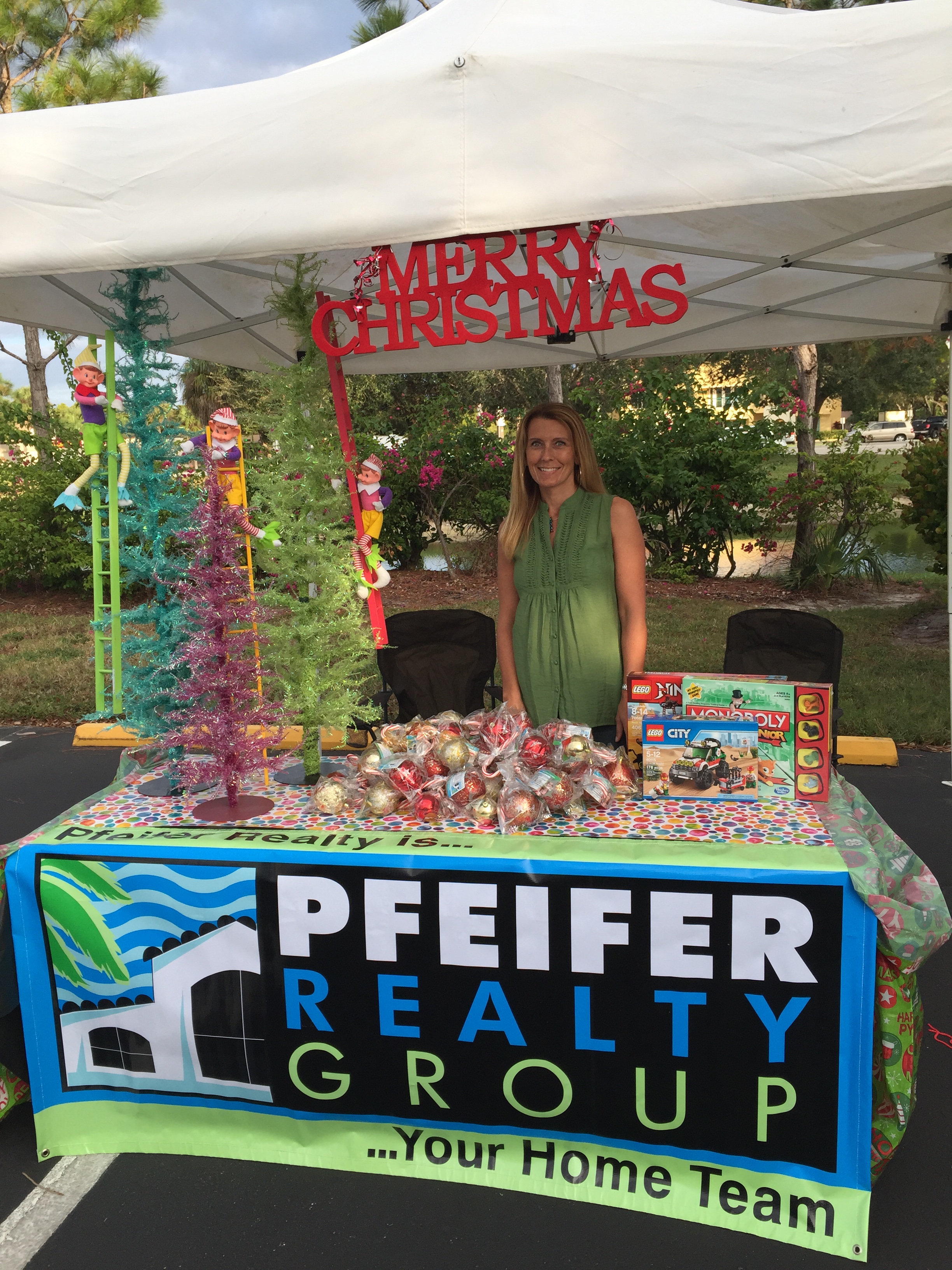 In the true spirit of Christmas, Kristen Hartman, Realtor with Pfeifer Realty Group set up and hosted a Toys for Tots collection booth at the Farmer's Market at FSW (Florida Southwestern State College) on Friday December 16th. Toy donations can also be dropped off at Pfeifer Realty Group's Sanibel Office located at 1630 Periwinkle Way. Visitors to the Farmer's Market Booth receive a free Christmas Ornament courtesy of Kristen Hartman, and a free cup of Organic Coffee Courtesy of the FSW Farmer's Market.
The FSW Farmer's Market is open every Friday from 9:00am to 1:00pm thru April 28th 2017. It is located at 8099 College Parkway on the FSW Campus right across the street from Pfeifer Realty Group's Fort Myers office. FSW's Farmer's Market is one of 8 locations managed by Local Roots "Buy Local Lee". For more information visit: www.BuyLocalLee.com
Other Local Farmer's Market Locations Include:
Sanibel Island
Fenway South
Bonita Springs
Coconut Point
Lakes Park
River District
Boca Grande
Pfeifer Realty Group looks forward to seeing you each week at the FSW Farmer's Market.