---
Professional Designations
---
Get to know Kerri Maw
Originally from Mendham, New Jersey, Kerri Maw began visiting Sanibel when her sister first moved to the island in 1998. Two years later Kerri's mom moved to Sanibel. After many island visits and a desire to be closer to family, Kerri moved to the island in 2003 with her own family. Kerri and her husband Eric grew up together in Mendham, NJ, and have been married for almost 25 years. Their two children, Colin and Courtney both graduated from The Sanibel School and went on to attend Bishop Verot Catholic High School in Fort Myers.
Kerri started working with American Express in the corporate travel department, on-site at Warner-Lambert Pharmaceuticals. In 1992, she was transferred to Sandoz Pharmaceuticals to assist with corporate groups, and over time she started assisting the Sandoz meeting planner with various types of large gathering logistics. Kerri was later promoted as manager of the meeting planning department when the company merged with Ciba- Geigy and became Novartis Pharmaceuticals.
Kerri and Eric, who worked as a Realtor and builder in New Jersey, have always been involved in real estate. Their interest began when they designed, built, and sold their two custom homes in Mendham, New Jersey. They brought their real estate passion to Sanibel as they redesigned their island home.
Over the years Kerri has assisted the Sanibel Island Community in many different ways, from being on nonprofit boards to help with fundraising, and teaching CCF (Children's Christian Formation) the Youth Group at St. Isabel Church. Some of Kerri's additional community involvement includes:
Kerri has been recognized for exceptional customer service and going above and beyond expectations. Her organizational skills, passion for real estate, and a keen eye for redesigning spaces benefit all of her clients. In 2017 Maw completed the 12 class course earning the designation Sanibel Captiva Island Specialist. She will work hard for you, so you can reach your goals. Give Kerri Maw a call today.
(Kerri became a Realtor in 2016 and joined Pfeifer Realty Group that same year).
Kerri's Sales Accomplishments:
Top Producer July 2023
Top Listing Agent May 2023
Top Listing Agent April 2023
Top Listing Agent March 2023
Top Producer January 2022
Listing Agent of the Year 2020
Top Listing and Sales Agent October 2020
Top Listing Agent May 2020
Top Listing Agent February 2020
Top Listing Agent October 2019
Top Sales Agent August 2019
Top Listing Agent February 2019
Top Listing Agent January 2019
Top Listing and Sales Agent December 2018
Top Listing Agent October 2018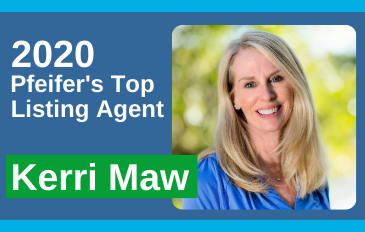 You are viewing
9 of 9
of Kerri Maw's listings