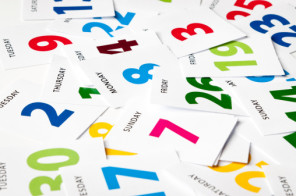 Sanibel and Captiva Islands are filled year around with events and fun things to do for all ages and interests.
Many island events are traditional and set to occur at the same time every year. The Sanibel & Captiva social scene becomes extremely busy from October thru Easter with many events occurring in one week. Be sure to sign up for our weekly emails which link to reminders for upcoming event dates.
ISLAND EVENTS BY NAME: (Scroll down to view events by date)
Almost Spring Bazaar Saturday February 24th, 2018 9am - 3pm at the Sanibel Congregational United Church of Christ
Bailey Fest - October 22nd, 2017
Beer in the Bushes - March 30 or April 6, 2019
Captains for Clean Water Annual Golf Tournament - Sept. 22nd 2018
Captiva Holiday Village - Thankgiving - New Years Day
Captiva Luminary Festival & Golf Cart Parade - December 8th, 2018
Captiva Marching Mullet Band Parade - Never a set date. They occur as Vets are honored.
Children's Education Center of the Islands' Pigs in Paradise 10-14-17
CHR Mardi Gras at the Dunes Golf Club - Proceeds benefit Community Housing Resources 2-10-18
Christmas Eve Beach Service - December 24th
Christmas Tree Lighting - Tween Waters - Friday After Thanksgiving
CROW Classic Golf Tournament October 13th, 2018 Sanctuary Golf Club 12:30 pm
CROW's Taste of the Islands November 12th, 2017 Sanibel Community Park Noon-5pm benefiting CROW
CROW's Southern Comfort - March 23rd, 2018 at the Community House 6 pm
Darlene Love Concert "You Gotta Have Love February 23rd, 2018 8pm at BIG ARTS
Ding Darling Days - October 12th - 15th 2018
"Ding" Darling Days Amateur Nature Photography Contest October 1st, 2017 - January 15th 2018
Ding Darling Annual Tarpon Tournament - May 10th - 11th, 2018. Proceeds go to DING
Fantasy Walk October 21st 2017 - Bailey Homestead
Farmers Market - Every Sunday Oct - April 8am-1pm
Farm to Table Dinner Benefit for the SCCF Native Landscapes and Garden Center - TBD 2019
F.I.S.H. 10 K Run - October 27th, 2018
Fourth of July Parade July 4th 2018
Fourth of July Road Rally Optimist Club July 4th 2018
Gavin-Wakler Legacy A Century of Sanibel's Black History Documentary Premiere. March 27, 2018
Go F.I.S.H. Annual Fundraiser - Dinner and Live Auction - March 3rd, 2019
Historical Village Annual Fund Raiser - March 15th, 2017
Holiday Stroll at South Seas - Fridays & Saturdays in December
Island's Night - May 10, 2017
Kiwanis Spaghetti Dinner - February 24th, 2018
Lion's Club Annual Arts and Crafts Fair March 16th & 17, 2018
National Junior Duck Stamp Contest - Deadline March 15th 2018
National Seashell Day - June 20th, 2018
Octifest on the Beach Sanibel Sea School Benefit - March 11, 2018
Post Cards and Photos from Sanibel - The Sequel - Pfeifer Documentary Series - January 30th, 2018 & March 19th, 2018
President's Day Open House SCCF - February 19th, 2018
Rotary Club Annual Arts & Crafts Fair February 17th - 18th, 2018
Sanctuary Charity Classic - January 27th, 2018 Proceeds benefit CFI
Sanibel Blues and Jazz Festival - November 5th, 2017
Sanibel Music Festival - Tuesdays and Saturdays in March
Sanibel Shell Fair, Shell Show and Festival - March 1nd 3rd, 2018
Sanibel Captiva Cares - April 8th, 2018
Sanibel Captiva Heart Walk - January 29th, 2017
Sanibel Before the Causeway Documentary - January 24th, 2017 & March 13th, 2017
Sanibel Luminary Festival - December 7th, 2018
SCCF's Annual Tennis Tournament - January 28th & 29th, 2017
SCCF's Annual Membership Meeting at the Nature Center - December 11th 2018
Sea Horse Festival Sanibel School - March 25th, 2017
Shell Museum's Annual Celebrity Island Dinner - October 3rd, 2016 at 5:30pm Traders Cafe to benefit Bailey Matthews Shell Museum
Spring Festival Children's Education Center of the Islands - April 15th, 2017 from 9am to 11am at Sanibel City Park.
Spring Training at Jet Blue Stadium with the Boston Red Sox
Spring Training at Century Link Stadium with the Minnesota Twins
The Launch An evening to benefit Coastal Keepers (Formerly START). March 24th, 2018
Under The Sea Beach Party Gala Benefiting the Shell Museum - February 3rd, 2018
Wines in the Wild - November 9th, 2018
Zonta Luna Fest Sanibel Community House January 23rd, 2018
Zonta's Peek at the Unique Tour of Island Homes March 10th, 2018
ISLAND EVENTS BY DATE: (Scroll up to see events by name)
JANUARY:
1-10-18 Historical Village Twilight Talk "All About Francis Bailey"
1-23-18 Zonta Luna Fest
1-27-18 Sanctuary Charity Classic benefiting CFI
1-28-18 Heart Walk
1-30-18 "Pictures and Postcards from Sanibel Part II" A Pfeifer Documentary
1-31-18 Captiva Island Historical Society and the Sanibel Historical Village "The Bridge That Connects"
FEBRUARY:
2-03-18 Under the Sea Gala to Benefit the Shell Museum
2-06-18 Sanibel Historical Society Twilight Talks at the Community House
2-10-18 CHR Mardi Gras
2-14-18 Go Wild for Ding
2-14-18 Valentine's Day Sunset Dolphin Cruise Adventures in Paradise
2-18 & 2-19-18 Rotary Art Fair
2-19-18 Footprints in the Sand Gala to benefit the Historical Village
2-19-18 SCCF's Presidents' Day Open House
2-24-18 Almost Spring Bazaar at the Sanibel Congregational United Church of Christ
2-24-18 Kiwanis Spaghetti Dinner at the Community House
2-28-18 Darlene Love Concert at BIG ARTS 8:00pm
MARCH:
3-01-18 Sanibel Music Festival - Tuesdays and Saturdays in March
3-01-18 Sanibel Shell Fair - March 1st - 3rd Community House
3-04-18 Go Fish Gala to Benefit F.I.S.H. of Sanibel and Captiva
3-11-18 Octifest on the Beach - Sanibel Sea School
3-10-18 Zonta's Peek at the Unique Tour of Island Homes
3-15-17 Sanibel Historical Museum and Village Gala - Lets Get Historical
3-16-18 Lion's Art Fair
3-19-18 Pictures and Postcards from Sanibel Part II- Pfeifer Documentary Series - Community House
3-20-18 Historical Village Twilight Talk: "Sanibel Restaurants of Yesteryear"
3-24-18 The Launch, Evening benefiting Coastal Keepers 6-10pm Sanibel Community House
3-27-18 Gavin-Wakler Legacy A Century of Sanibel's Black History Film
3-31-18 SCCF's Beer in the Bushes at the Nature Center
March '18 Spring Training at Jet Blue Stadium with the Boston Red Sox
March '18 Spring Training at Hammond Stadium with the Minnesota Twins
APRIL:
4-08-18 San Cap CARES to benefit Golisano Children's Hospital
MAY:
5-10-18 Ding Darling Annual Tarpon Tournament - May 10th - 11th, 2018
JUNE:
JULY:
7-04-18 Fourth of July Parade
7-04-18 Fourth of July Road Rally for SanCap Optimist Club
AUGUST:
SEPTEMBER:
9-30-17 Song Writer Festival
OCTOBER:
10-01-17 Song Writer Festival Oct 1, Oct 2 2017
10-02-17 Octofest to benefit the Sanibel Sea School
10-14-17 Pigs in Paradise - CECI Fundraiser
10-14-17 CROW Golf Classic
10-15-17 Ding Darling Days All Week
10-17-17 Sanibel Historical Village Opens
10-21-17 Fantasy Walk at the Bailey Homestead
10-22-17 BaileyFest
10-28-17 F.I.S.H. 10 K Race
10-31-17 SCCF 50th Anniversary Open House
NOVEMBER:
11-01-17 Historical Village Twilight Talk "A Trip to Historic Useppa"
11-05-17 Daylight Savings (Turn Back Clock 1 Hour)
11-05-17 Sanibel Blues and Jazz Festival
11-11-17 SCCF's 50th Anniversary Gala
11-23-17 Thanksgiving Sunset Dolphin Cruise - Adventures in Paradise
DECEMBER:
12-01-17 Sanibel Luminary Festival
12-02-17 Captiva Luminary Festival
12-21-17 Winter Solstice
12-24-17 Santa's Dolphin & Wildlife Cruise to Picnic Island
12-24-17 Christmas Eve Sunset Dolphin & Wildlife Cruise